Find your next crypto opportunity
How to get started
Create account
Sign in to CEX.IO to register a new profile.
Register now
2
Verify your identity
Spend less than five minutes completing the verification process.
3
Buy or deposit crypto
Add funds to your CEX.IO account to access crypto services.
4
Start your journey
Explore crypto opportunities within the CEX.IO ecosystem.
Earn crypto flexibly with CEX.IO
Staking
Calculate my earnings
Our products received recognition
In Top 10 best
CCData Exchange Benchmark, 2023
Vetted Exchange
Platform Award, 2022, 2023
Best Overall DeFi
Crypto Exchange, September 2022.
Best Exchange
Trading Platform, September 2022.
Rank 4.5 / 5.0
December 2022.
Ranked #8 (out of 46)
Global Crypto Exchange, 2023
…and positive media coverage
We've been around the block
CEX.IO has been innovating since 2013, and remains a trusted guide in the crypto space.
Fully regulated and audited
Fully regulated and audited
We work closely with regulators around the globe to ensure our services are properly vetted and pride ourselves on taking the next step when it comes to user protections.
There's no shortcut to our operational ethics. For more information, see our Licenses and Registrations.
Global availability
Our community of six million global users enjoys peace of mind across multiple jurisdictions. CEX.IO has offices in the U.K., U.S., Portugal, and Lithuania.
Check this page to make sure that CEX.IO services are available in your region.
Become a member of a global community
More than six million crypto enthusiasts around the world have accessed our award-winning ecosystem.
"One of the best crypto exchanges out there. Fast executions, small fees, full security. App is quite nice too."
— Kledis
Join CEX.IO
University
Study Crypto. Master The Future.
Hit the books on everything from blockchain fundamentals, to advanced trading techniques, to on-chain analysis.
Sign up for updates
Stay aware of timely CEX.IO updates and market developments.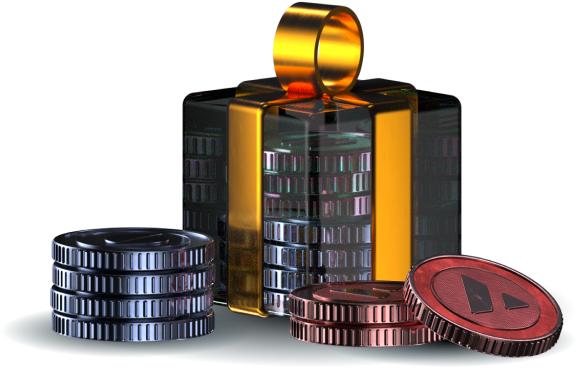 CEX.IO Made It Straightforward to Work and Earn With Crypto
Among the numerous websites providing Bitcoin exchange services, CEX.IO is an entire ecosystem of products and services that allow customers to engage with the decentralized economy from various aspects. The positive reputation of CEX.IO and market tenure make it worth the trust of customers all over the world. With a client base of over six million users, the platform is recognized as the trading company that can be relied on.
Our customers know what it means to work with a regulated platform that has a substantial history, and a deep understanding of the market and customers' needs. We are constantly working on enhancing security and adapting our systems to the latest regulatory requirements. Compliance with the international standards allows us to implement numerous payment options and work with reliable banks and payment providers.
CEX.IO is also regularly expanding the list of cryptocurrencies. Still, every cryptocurrency has to pass a thorough verification to be listed. Our due diligence and concerns about the quality of the service pay off. Now, we are moving forward to achieve the status of the best cryptocurrency exchange.
Buy, Sell, and Trade Crypto with Professional Crypto Trading Platform
Looking for a reliable online exchange might be a complicated task. Thus, trusting a platform with extensive coverage and a positive reputation among its users might save you time.
CEX.IO products, including the Bitcoin and crypto trading platform, combine the crucial features: enhanced security, variety of services, and high market liquidity. The team applies every effort to make your trading on the platform as convenient and safe as possible.
Quickly Buy Crypto with a Card
We know that sometimes deep dive into the crypto economy may mean some technical barriers. It can be difficult to deal with blockchain transactions and crypto trading procedures. So we've designed the Instant Buy service to allow customers enter digital finance and use its benefits with minimum effort.
To buy Bitcoin and 100+ cryptocurrencies on CEX.IO, you just need an account and credit card. When you decide how much crypto to buy, simply enter your card details or use funds you have in your account at the moment. Then confirm the purchase and the desired amount of digital coins will appear on your CEX.IO balance instantly. This way customers can buy Ethereum (ETH), Ripple (XRP), Litecoin (LTC), and many other virtual currencies, including numerous native tokens of emerging DeFi projects.
Sell Crypto and Receive Instant Cash
When you need money urgently, you can sell Bitcoins for cash using our mobile app and get funds directly to your linked card. The Instant Sell option is available on the Buy/Sell menu and allows you to convert your digital funds into real ones in a matter of seconds.
Benefit from High Liquidity Markets
Our liquid order books allow high-speed order execution even for huge-amount trades. Additionally, we regularly evaluate and improve the performance of the currency pairs presented on our marketplace. Still, when considering listing a new coin or token, we estimate its demand, fault tolerance, and throughput to avoid shady coins with zero market activity. Besides, millions of active crypto and Bitcoin traders help us to maintain markets of a high-quality and appropriate liquidity level.
We believe that an intuitive and laconic interface together with advanced trading instruments and world-class security make CEX.IO the best place to trade cryptocurrencies.
Best Cryptocurrency Exchange: What Does It Mean for Us?
For you to be able to recognize a reliable online exchange and sort out those that appear to be too weak, we enabled several features, worth paying attention to:
Service Safety and Security
It is critical to ensure that your data will not be leaked to any other parties. Thus, the availability of certificates, like the PCI DSS, serves as proof of the service's safety. Besides, the regulation of exchanges is also important. For example, CEX.IO:
Has a Money Services Business status in FinCEN;

Complies with the legal requirements of the countries where it functions;

In addition, the two-factor authentication, DDoS protection, and use of multisignature Bitcoin addresses turn it into one of the safest crypto exchanges in the USA and around the globe.
Quality of Customer Support
For the customers, receiving answers to their questions is always an indicator of the quality of work. Each member of the support team goes through carefully designed intensive training to be able to deal with any possible queries. In such a way the platform may often be identified as the most responsive among Bitcoin exchanges.
The Availability of Trading and Payment Options
A variety of options for trading cryptocurrencies is beneficial for users. In particular, CEX.IO supports trading of around 200 crypto markets, like BTC/USD (BTC to USD), ETH/GBP, DASH/EUR, ADA/USDT, and more. Additionally, the variety of payment options, including cards like Visa and Mastercard, wire transfers (SWIFT, SEPA, FasterPayments), as well as electronic wallets (Skrill, Epay, etc) contributes to the convenience of the service.
Website Interface
User experience on the website is also of importance for the customers. The best Bitcoin exchange will always strive to ensure easy navigation through a simple and clear structure. Since the launch, we have been optimizing and streamlining our service to make it intuitive and convenient for customers of different experiences. Right now, you can buy crypto, sell and exchange it in just several clicks.
Ecosystem of Interconnected Services
In the CEX.IO ecosystem, customers can engage with the crypto economy and smoothly access the blockchain benefits. We provide:
Buying crypto with debit/credit cards on the CEX.IO Instant buy service;

Trading over 200 crypto markets on the Exchange Plus* platform;

Secure funds storing on the CEX.IO wallets;

Earning rewards with services of CEX.IO Earn and our Affiliate Program;

Flexible on the go trading with the CEX.IO Mobile App;

Getting crypto-backed loans instead of selling your crypto when you need cash with CEX.IO Loan.
Enterprise-grade and B2B customers can benefit from such services as CEX.IO Aggregator, CEX.IO Prime.
*Exchange Plus is currently not available in the U.S. Check the list of supported jurisdictions here.
Crypto and Bitcoin FAQ
What is a crypto exchange?
In fact, it's an online platform and a digital marketplace where you can check and compare the cryptocurrency prices, buy and sell virtual currencies, exchange them between each other, or convert them into fiat funds.
How to exchange cryptocurrency quickly and securely?
You can use the Exchange feature available in the CEX.IO mobile app. You just need to choose two currencies, one available on your account balance and one you want to receive. And we'll care about the safety of your funds and transactions.
What is crypto trading?
Trading, in the traditional understanding, is speculating on the asset prices. The same comes to crypto trading, with the only difference that you buy and sell digital assets. For instance, at CEX.IO you can place market and limit orders to trade Ethereum against dollars (ETH to USD) or any other available assets.
Where to check the Bitcoin (BTC) price?
The current market value, as well as historical changes of the BTC price, is available on the live online price charts. Also, you can use our simple Bitcoin calculator and estimate the value of the exact amount of Bitcoins and other cryptocurrencies.
How to start trading Bitcoin(BTC) on CEX.IO?
You need to register an account and pass the Identity verification for better protection of your account.
Then, top up your balance with fiat funds using one of the payment options.
When done, go to the Exchange Plus and place your orders. There is a wide range of BTC markets presented on CEX.IO, like BTC to GBP, or BTC to ETH.
How to make money by trading Bitcoin and crypto?
Mostly, crypto traders are speculating on the prices of cryptocurrencies, trying to buy them at the lowest possible rate and sell for the higher price. However, with CEX.IO you can multiply your holdings with almost no effort. Just join our Crypto Staking and Crypto Savings programs.
*CEX.IO Staking and Savings are currently not available in the U.S. Check the list of supported jurisdictions here.