Find your next crypto opportunity
How to get started
Create account
Sign in to CEX.IO to register a new profile.
Register now
2
Verify your identity
Spend less than five minutes completing the verification process.
3
Buy or deposit crypto
Add funds to your CEX.IO account to access crypto services.
4
Start your journey
Explore crypto opportunities within the CEX.IO ecosystem.
Earn crypto flexibly with CEX.IO
Staking
Calculate my earnings
Our products received recognition
In Top 10 best
CCData Exchange Benchmark, 2023
Vetted Exchange
Platform Award, 2022, 2023
Best Overall DeFi
Crypto Exchange, September 2022.
Best Exchange
Trading Platform, September 2022.
Rank 4.5 / 5.0
December 2022.
Ranked Top 20
Global Crypto Exchange, 2023
…and positive media coverage
We've been around the block
CEX.IO has been innovating since 2013, and remains a trusted guide in the crypto space.
Fully regulated and audited
Fully regulated and audited
We work closely with regulators around the globe to ensure our services are properly vetted and pride ourselves on taking the next step when it comes to user protections.
There's no shortcut to our operational ethics. For more information, see our Licenses and Registrations.
Global availability
Our community of six million global users enjoys peace of mind across multiple jurisdictions. CEX.IO has offices in the U.K., U.S., Portugal, and Lithuania.
Check this page to make sure that CEX.IO services are available in your region.
Become a member of a global community
More than six million crypto enthusiasts around the world have accessed our award-winning ecosystem.
"One of the best crypto exchanges out there. Fast executions, small fees, full security. App is quite nice too."
— Kledis
Join CEX.IO
University
Study Crypto. Master The Future.
Hit the books on everything from blockchain fundamentals, to advanced trading techniques, to on-chain analysis.
Sign up for updates
Stay aware of timely CEX.IO updates and market developments.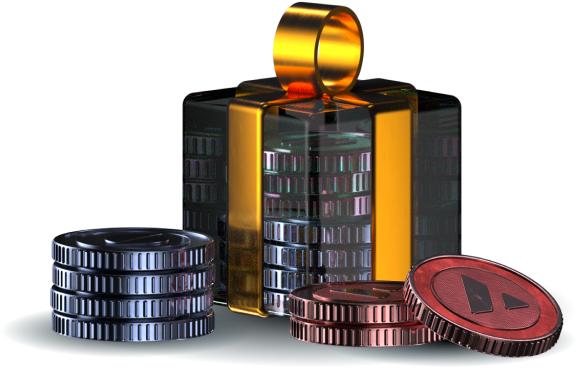 CEX.IO: Your Gateway to Bitcoin and Crypto Ecosystem
In the digital asset space, there's no shortage of potential pathways. With so many companies and currencies taking root on a daily basis, it can be difficult to know which solution to choose, and who to trust. While a certain level of risk is to be expected in crypto, selecting a safe, secure entry point is critical to a successful journey. And when it comes to putting your value or information on the line, it pays to have peace of mind. Thankfully, you've come to the right place.
For 10 years, CEX.IO has been a leader, innovator, and champion of regulation in the cryptocurrency space. From being the first company to enable crypto purchases with credit and debit cards, to pioneering instantaneous withdrawal services, to netting numerous industry accolades, our award-winning ecosystem sets itself apart by offering best-in-class, tenured products. CEX.IO serves as a critical bridge between traditional and decentralized finance, and remains at the forefront of cryptocurrency development.
With over six million global users, CEX.IO's community-centric approach to promoting discovery in the digital economy is backed by proven experience. We've made maintaining proper licenses and certifications a top priority, and are proud to remain in good standing through subsequent FinCEN audits. Our repeat compliance with Level 1 PCI DSS Security Standards helps ensure ironclad protection of user funds and information. In fact, our rigorous approach to network security extends toward every corner of our product ecosystem.
All cryptocurrencies and digital asset pairings are extensively vetted to determine their durability and potential to extend risk. Once they pass all necessary requirements, the CEX.IO Team continues to monitor their health, and provide timely communications in the event of listing updates. We believe this transparency is essential to user-centric providing on- and off-ramps to the crypto ecosystem, when participants may need them most.
Buy, Sell, and Trade Crypto with an all-in-one Platform
Choosing a reliable online exchange can be complicated. One way to identify a trustworthy platform is by letting media coverage and positive customer reviews guide your search. Typically, trusted exchanges enjoy the support of a loyal user base, and see their hard work reflected back in the form of top rankings, 5-star ratings, and award recognition. CEX.IO provides intuitive access to the crypto ecosystem, and continues to garner the attention of reputable news outlets and industry arbiters alike. Whether you're looking to buy Bitcoin or explore the functionality of an experienced crypto trading platform, CEX.IO makes it accessible with a credit or debit card.
Quickly Buy Crypto with a Card
The crypto ecosystem has grown a lot since 2013. But as an amalgamation of technology and finance, it inherits complex traits from both. That's why we've worked to integrate familiar access points that put the digital economy within reach for curious participants at every stage of their crypto journey. Our Instant Buy service connects verified customers to a variety of vetted markets in compliance with local regulations in their region. Once a preferred credit or debit card is paired with your CEX.IO account, it may be accessed from a web browser, or via our mobile app. Users enjoy on-the-go access to their crypto portfolio, and the ability to seize opportunities from anywhere, whenever they arise.
Sell Crypto and Receive Instant Cash
Enjoy High Liquidity Markets
Our liquid order books enable top speed trade execution, and are built to sustain high-value transactions. The CEX.IO Team carefully monitors the market performance of vetted currency pairs. These evaluations encourage ongoing refinement of available listings across our product ecosystem. Before an asset reaches this stage, we account for its demand, fault tolerance, and confirm on-chain diagnostics to avoid elevating shady coins or projects with little to no activity.
Throughout its ten years of operation, CEX.IO has set itself apart by offering Bitcoin traders and cryptocurrency enthusiasts access to high-quality markets with appropriate liquidity levels. We believe that an intuitive, user-friendly interface combined with advanced trading instruments, and backed by world-class security is the perfect tool for navigating the crypto ecosystem.
Best Cryptocurrency Exchange: What Does It Mean for Us?
To make the most informed decision when choosing a crypto platform, we put together a helpful list of features to consider when determining your path forward.
Service Safety and Security
Protecting your data and information from bad actors and unwanted third parties is essential when transacting in the crypto ecosystem. That's why it's important to only utilize access points that are backed by valid certificates, such as PCI DSS, and clearly display proper licenses on their website.
For example, CEX.IO:
Maintains Money Services Business status with FinCEN;

Complies with the legal and regulatory requirements where it operates;

Employs two-factor authentication (2FA), DDoS protection, and multi-signature Bitcoin addresses for BTC transactions.
These efforts help CEX.IO sustain its reputation as one of the safest crypto platforms in the U.S. for eligible participants, and globally where permitted by regional law.
Quality of Customer Support
CEX.IO users may contact customer support through a variety of means to receive assistance along their crypto journey. The Community Team may be reached through our official social channels, Telegram, and via live chat on our website. All provide timely updates in the event of site maintenance, and are critical resources to bookmark to stay informed every step of the way.
The Availability of Trading and Payment Methods
Website Interface
From day one, ensuring an exceptional user experience was a pillar of our product goals. All our services strive to provide straightforward navigation presented through a simple, clear structure. Over the years, we've continued to refine and further streamline our services to crystalize peak performance. Right now, eligible users can buy, sell, swap, and store crypto in just a few clicks.
Ecosystem of Interconnected Services
In the CEX.IO product ecosystem, customers can engage with the digital economy smoothly to access and explore blockchain benefits. We provide:
Instant Buy crypto services with credit/debit card integration;

Over 200 crypto markets on our award-winning Exchange Plus* platform;

Secure funds storage with CEX.IO Wallet;

The potential of crypto rewards via CEX.IO Earn and our Affiliate Program;

Flexible on-the-go trading with CEX.IO App;

Crypto-backed loans.
Additionally, Enterprise-grade and B2B customers can benefit from institutional services such as CEX.IO Aggregator and Prime.
Crypto and Bitcoin FAQ
What is a crypto exchange?
How to exchange cryptocurrency quickly and securely?
What is crypto trading?
Where to check the Bitcoin (BTC) price?
How to start trading Bitcoin (BTC) on CEX.IO?
Is it possible to make money trading Bitcoin and crypto?