BTC To USD Converter
Bitcoin Price Calculator
Rates are refreshed each

30 seconds
Rates are refreshed each

30 seconds
1 BTC =

0 USD
There is a huge range of cryptocurrencies available on CEX.IO that you can buy, sell, trade, or convert. Starting from the top market players like Bitcoin, Ether, and Tether to the comparingly young projects like Cardano, Cosmos, Uniswap, etc.
The first digital currency that appeared in the world was Bitcoin, invented by an unknown group of people under the nickname Satoshi Nakamoto. Later, the world saw the emergence of altcoins — other currencies running on the blockchain. Nowadays, virtual currency penetrated our life offering a range of advantages and new opportunities. First of all, it's the anonymity of all financial operations you make. Secondly, it's the cryptographic security of the blockchain. Additionally, quick money transactions even for long distances. Finally, the volatility of the crypto market can be lucrative for trading digital coins and tokens.
Keeping the pace with modern technologies, CEX.IO has launched an ultimate BTC to USD converter that allows users to learn the exact price of the particular quantity of crypto.
What is the Bitcoin price calculator?
The Bitcoin (BTC) historical price was jumping up and down. Sometimes it changed by hundreds of dollars in just a few minutes. So you can use our Bitcoin USD converter to keep the pace of fast-changing crypto markets and make well-informed decisions.
The CEX.IO Bitcoin price calculator tool gives you the possibility to easily count the price of Bitcoin in fiat currency (USD, EUR, GBP, RUB) of your choice. This is also a straightforward Dollar to Bitcoin converter with a live market rate based on the current Bitcoin price on the CEX.IO exchange. You can check the Bitcoin price in real-time and buy this or another crypto instantly if the market rate meets your expectations.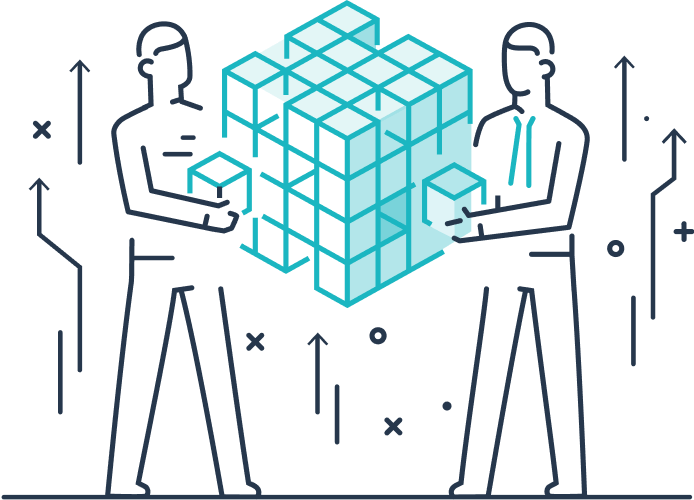 How does the Bitcoin converter work?
The Bitcoin and cryptocurrency price calculator features the exchange rates of major digital currencies, such as BTC, ETH, LTC, XRP, and many others listed on CEX.IO. The prices are counted complying with the data represented on the Trade page.
BTC to USD calculator
When intending to convert a specific amount of Bitcoins to dollars or any other currency, it is essential to have the proper tools at hand. Each crypto exchange shows the different values of digital currencies based on the users' trading activity. So, keep in mind that the BTC price may vary depending on the source you check.
Some resources collect and show an average rate from all crypto exchanges. Therefore, the price could vary from one platform to another, and it's important to check it on the place where you decide to trade virtual currency. For example, when trading on CEX.IO you can use our Bitcoin to USD calculator.
Bitcoin investment calculator
Traders keep a close eye on the BTC pair's movement, and its volatility frequently makes headlines. There are no indices to evaluate crypto price volatility, but a quick look at historical price movements can help you with that. The crypto market is extremely volatile and you may observe rising peaks and depressive troughs every day. Conversely, the market of traditional assets changes slowlier. Thus, major investors go in for digital currency hunting quick profits.
As the market is full of possibilities, traders tend to keep pace to buy crypto cheaper and to sell it for a more lucrative price.
CEX.IO price calculator counts the price of all 80 virtual currencies listed on the platform. Furthermore, this tool is entirely user-friendly, and you can simply enter any amount of dollar and instantly convert it to BTC, and vice versa (for example, BTC to USD ).
BTC to USD Rates
Each time you want to buy or sell Bitcoin, it's a good idea to have a close look at its market rate. CEX.IO Bitcoin exchange offers you a handy price chart allowing you to discover current and historical rates of virtual currencies. Namely, you can observe all the most popular markets, among which BTC to GBP, BTC to USD, and BTC to EUR.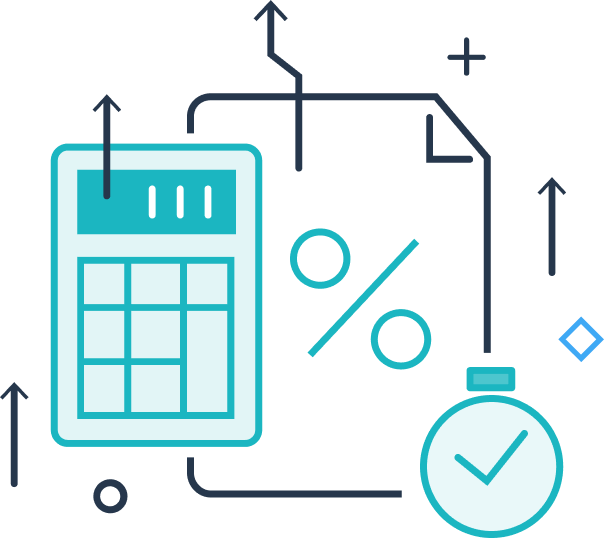 How to Get Started at CEX.IO
If you want to trade BTC to EUR on a highly secure platform, CEX.IO can be a great choice. Here is how you can get started quickly and easily.
Register your account.

You need just an email address and a strong password for that.

Pass the verification.

this allows us to make your account protected.

Put money into your account. It can be refilled with either virtual currencies or fiat currencies (government-controlled money like Euros, US dollars or British pounds, etc). You will need these funds to buy and sell digital currencies at CEX.IO.
How to buy BTC at CEX.IO
If you want to buy Bitcoin at CEX.IO, you can do it either via web version or via mobile app.
Buying crypto at CEX.IO website
Here's what to do to buy BTC at the web version of CEX.IO:
Go to the Buy/Sell page.
Pick BTC from the list of available digital currencies, and opt for the currency for which you want to buy crypto (GBP, EUR, USD).
Next, choose one of Instant Buy orders with the most common amounts of money you might want to buy. There is a timer beneath them that is counting down the 120 seconds until the price changes.
After this, click the Buy button and double-check all of the information.
Select the linked credit or debit card for purchasing Bitcoin.
Accept the Terms of Service after that, and the purchase will be completed right after you click the Proceed button.
Buy crypto via CEX.IO mobile app
After downloading the CEX.IO mobile app and signing in with your CEX.IO account, you can buy crypto.
Choose Buy from the Buy/Sell tab.
Choose one of three fill-or-kill orders or type the quantity you want to buy. The countdown will freeze the current price for 2 minutes, during which you can benefit from the current market price that has been frozen.
Select the Buy Now button. Check to see if the sum you entered is right.
Select the credit or debit card with which you want to buy virtual currency.
Click the Proceed button.
Now you own digital assets and can trade, exchange or sell them as soon as the price is lucrative. As well, you could hold them in your well-secured CEX.IO wallet.
CEX.IO is a regulated digital currency exchange. We have the necessary licenses to operate in different countries around the globe. Thus, we make the crypto industry easily accessible for over 4 million customers. For instance, you can buy Ethereum with credit card via either a web version or mobile app.
How to use BTC price widget
CEX.IO Widget will be helpful for crypto-related businesses and those merchants who accept crypto payments. Also, if you have a blog highlighting events in the digital industry, this widget can be a nice supportive element. It allows your site visitors to track the accurate BTC price at any time.
How to insert a Bitcoin price widget on your website?
Select a currency pair (BTC/USD, BTC/EUR).
Then, based on your preferences, adjust the size of your widget.
Select the widget's look and pay attention to the preview.
If it suits your preferences and looks pretty good on your site, copy the embed code that shows up next to the preview logo.
Finally, paste the code into the HTML Editor. The widget will show up on your website's page.
So, visitors of your site will always be up to date on the latest Bitcoin movements.
Bitcoin price chart
We have a plethora of other metrics that can inform you about the price of Bitcoin. You can easily assess the shifts of cryptocurrency markets available on CEX.IO on a Trade page. There you'll find the live price charts with Japanese candlesticks.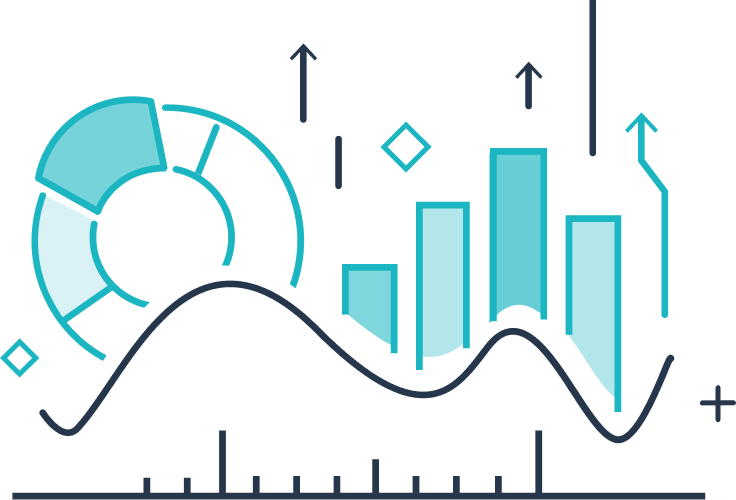 How to read chart patterns
Price charts can be analyzed in a variety of ways. Say, if you can see a significant trading volume during the uptrend, this usually means that many traders are likely to support the current movement. Yet, the crypto market is highly unpredictable and sometimes the price starts rising after a long fall, due to various factors. Several indices also could indicate that the cryptocurrency market price would drop soon. The market can change its direction because of political events, network technical upgrades, or simply traders' moods.
Candlestick charts
Many traders use candlestick charts to forecast possible price swings based on previous trends. Candlesticks are helpful in trading because they display the four most essential price points — open, close, highest, and lowest level.
The candlestick owns a broad section known as the "real body." This part depicts the price range between the open and close rate of trading on a particular timeframe (from 1 minute to 1 day). When the real body is packed or black, this indicates that the close rate was significantly smaller than the open. If the real body is bare, it demonstrates that the close level was significantly higher than the open.
Сolors can vary depending on the traders' activity and market trends. A down candle, for example, is usually shaded red, and an up candle is shaded green.
When you learn some hints and chart patterns, you'll easily understand different trading strategies and can even develop your own.
How to create a trading strategy
The practice shows that going with the flow is a time-honored strategy. Usually, everyday traders prefer following this approach, but they need to monitor the price charts every single minute to spot the lucrative trend. Nonetheless, identifying price trends is essential for all chartists, whether they are short-term or long-term traders.
Technical analysis helps to trade on crypto and traditional markets effectively. So it will be a nice idea to study some chart patterns and variations. Additionally, you can gradually improve your experience and competencies, by adapting existing strategies. Maybe one day you will discover the one that works best for you.
Pay attention to the conditions under which you got profits and observe what triggered your loss. As a result, you can think up your own method centring on a scenario or set of circumstances in which you benefit more lose less.
CEX.IO products
CEX.IO offers a variety of products for trading, selling, and buying cryptocurrencies. What's more, we offer services featuring multiple options to earn with crypto. Let's discover them.
Staking
This service comes in handy in case you're going to keep crypto on your account for some time. Staking allows you to get extra earnings without additional efforts. You just need to keep stake-able tokens on your account. Even if you trade or withdraw them, the reward will be calculated and credited to your CEX.IO balance at the end of the staking period.
CEX.IO Savings
This service offers users an Annual Percentage Yield (APY) of up to 20% on 19 different digital currencies, and the ability to transfer funds in and out of their CEX.IO accounts without limitations.
CEX.IO Savings, similar to bank deposits in a traditional finance system. It allows users to benefit from a passive return on their cryptocurrencies. Yet, unlike a traditional savings account, you can add and withdraw funds without incurring additional fees, expiration dates, or the need to freeze your assets for extended periods of time.
Loans at CEX.IO
If you need cash urgently, using your digital assets as collateral for loans can be a reasonable solution. When you sell Bitcoin to cover expenses, you forego potential gains, especially if the current price is low. But if you borrow cash against Bitcoin, you get fiat for your everyday needs and keep the potential of your crypto holdings.
With CEX.IO Loans, you can easily get fiat currencies such as USD or EUR against your digital assets. The loans range in price from $500 to $500,000, and the repayment terms vary from a week to a year.
Additionally, the crypto loan is a smart solution for business as well as trading and investment strategy. Startups and self-employed persons can use a loan to cover operational and growth costs. A crypto-backed lender can improve the liquidity inflow to the platform. So traders and investors can increase their prolonged market activity.