Find Your Path with CEX.IO's Q3 COMPASS.
The Latest Industry News. Explained.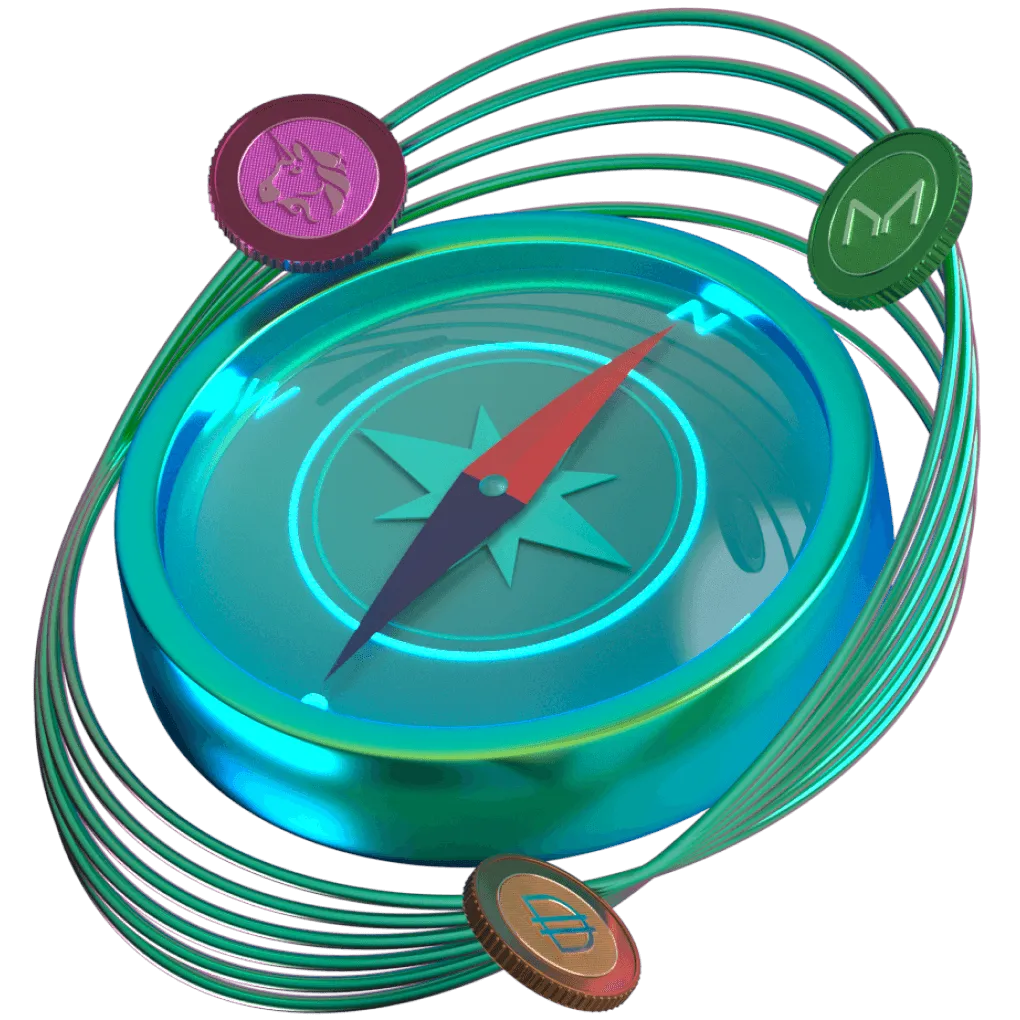 We're proud to announce the continuation of our COMPASS report series with comprehensive market analysis for Q3 of 2022. This edition is the third installment of our semi-regular series that reveals key industry trends and events shaping the crypto ecosystem.
In Part One of this report, we analyze and explore the realities and implications of the Ethereum Merge. Learn more about this revolutionary event, how it's poised to affect on-chain value, and get an unflinching look at some concerns that may linger after the confetti is swept away.
Discover a detailed understanding of the Merge's impact on the validator landscape, how the change could impact user incentive and network dynamics, explore liquid staking, and gain other invaluable industry insights, all in one place.
In Part Two, we look at some of the on-chain and fundamental trends forming around bitcoin. We observe how miners, holders, and speculators have approached BTC through the recent turbulence, and analyze its relative performance against other assets.
---
What else does the report reveal?
How The Merge changes the policies and procedures governing the Ethereum network's functionality and supply.
The reasons behind and implications of Ethereum's transition from PoW to PoS.
The primary developments that aim to mitigate the changes brought about by the Merge, such as layer 2 (L2) solutions and liquid staking.
The profitability of bitcoin miners and the growing competitiveness of discovering BTC.
The profitability of long and short term holders as the price trends below the 2017 bull run high.
The rise in speculation and what it means for the price of BTC.
The CEX.IO COMPASS Report was conceptualized and prepared by the CEX.IO Market Research Team. Its goal is to increase cryptocurrency adoption through the advancement of industry knowledge. Dive into our comprehensive look at the Ethereum Merge, and keep your eyes peeled for Part Two of COMPASS, which will explore Bitcoin price movements, correlating markets, and other emerging trends.
CEX.IO COMPASS is designed to help ecosystem participants of all experience levels navigate their individual crypto journeys with safety, knowledge, and confidence. Plot your individual crypto course and ensure smooth sailing on the ocean liner that is CEX.IO. And remember: never leave port without your COMPASS.
Disclaimer: Information provided by CEX.IO is not intended to be, nor should it be construed as financial, tax or legal advice. The risk of loss in trading or holding digital assets can be substantial. You should carefully consider whether interacting with, holding, or trading digital assets is suitable for you in light of the risk involved and your financial condition. You should take into consideration your level of experience and seek independent advice if necessary regarding your specific circumstances. CEX.IO is not engaged in the offer, sale, or trading of securities. Please refer to the Terms of Use for more details.