CEX.IO's Q4 2022 COMPASS: Never Leave Port Without It
Learn about the generational impact of Bitcoin. In one place.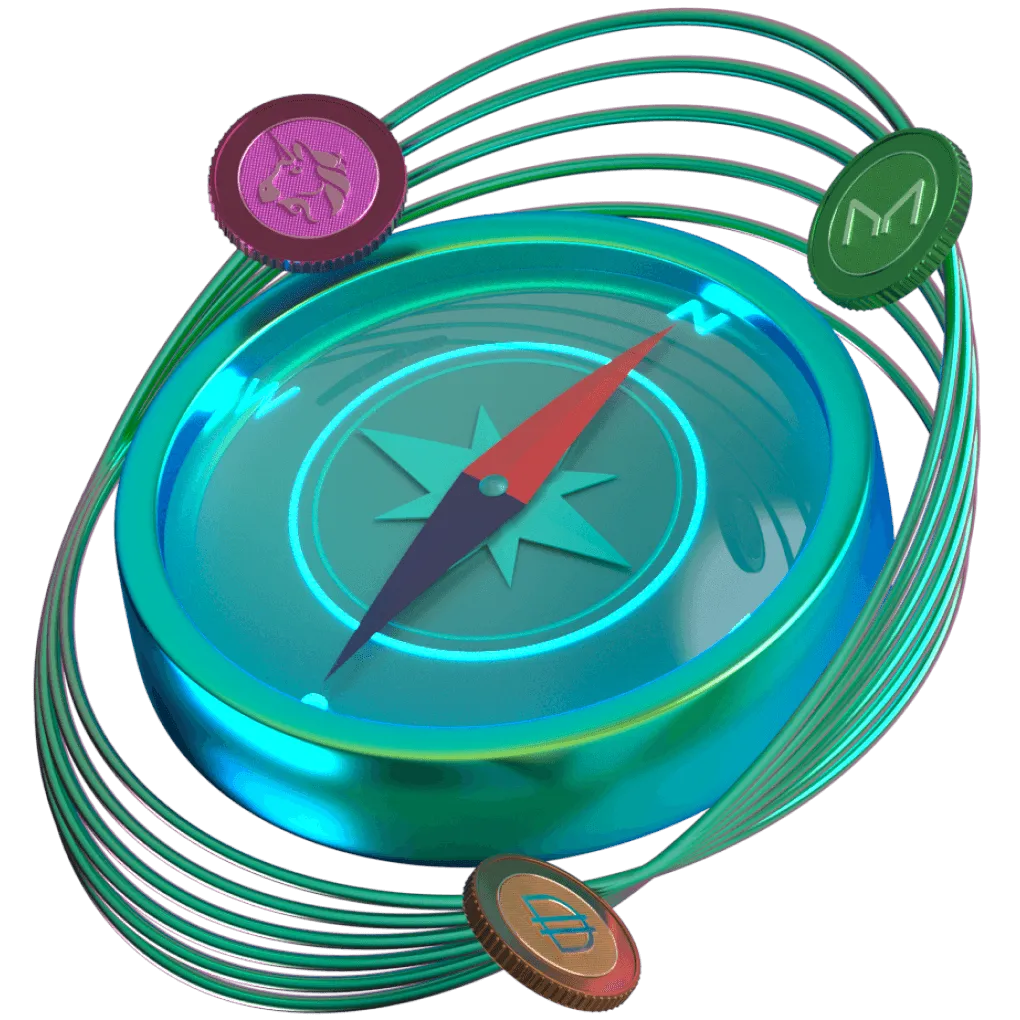 Our COMPASS series continues with the Q4 2022 Report, an in-depth analysis of Bitcoin's 14-year tenure. Having survived numerous market turbulences and inflationary pressures, BTC proudly stands as the seed that spurred the blossoming of DeFi — a blockchain-based financial ecosystem. In our Q4 COMPASS Report, we examine the whats, hows, and whys of Bitcoin's long history, and its role as the pioneer of a financial revolution.
As a reminder, we launched this series last year with theCEX.IO COMPASS Q2 2022 Report . That issue delved into DeFi by the numbers, but also such topics as the collapse of Terra and UST, the block space war, liquid staking, Hodler behavior, the source of miner woes, and other exciting areas of crypto.
Then came time for the  CEX.IO COMPASS Q3 2022 Report ,which we probably shouldn't, but will nonetheless admit we had great fun compiling (we're nerds like that). The two-part ETH Merge made September 2022 one of most exciting months since the dawn of crypto! The report comprised two parts.
Part One revealed the potential implications and realities of the then up-and-coming Ethereum Merge. This groundbreaking crypto event was set to forever change the crypto landscape, affecting user incentive, network dynamics, and more.
Part Two focused on the then-current state of Bitcoin. Like hawks stalking prey, the CEX.IO team carefully observed how miners, holders, and speculators approached BTC through mid-year turbulence. We then summarized this information and presented it in the Q3 report for your reading pleasure.
---
So, what does the Q4 Report have in store for you?
A detailed look into the inspiring resilience of Bitcoin
The currency's influence on financial inclusion, and the DeFi revolution
An in-depth analysis of the diagnostic evidence underpinning Bitcoin's dominance and longevity
Exploring the roots of such dominance (network integrity and a tenacious community)
A review of the critical DeFi infrastructure that has been built around Bitcoin
And much more!
The CEX.IO Market Research Team is the brain behind the CEX.IO COMPASS Reports. The advancement and sharing of industry knowledge is our primary goal, through which we also aim to increase cryptocurrency adoption. We invite you to immerse yourself into our Q4 Report, which, for all intents and purposes, demonstrates why Bitcoin is still king of the hill.
Simultaneously, it may be worth revisiting the previous two editions of COMPASS. This way, you can benefit from a comprehensive overview of 2022 through the eyes of unbiased, professional, and experienced crypto analysts at CEX.IO.
The purpose of the CEX.IO COMPASS is to help you navigate your individual crypto journey with confidence, safety, and expert guidance. The ocean liner that is CEX.IO awaits to take you on an adventure through exciting crypto seas — but remember that finding your bearings on any adventure requires a COMPASS. All aboard!
Disclaimer: Information provided by CEX.IO is not intended to be, nor should it be construed as financial, tax or legal advice. The risk of loss in trading or holding digital assets can be substantial. You should carefully consider whether interacting with, holding, or trading digital assets is suitable for you in light of the risk involved and your financial condition. You should take into consideration your level of experience and seek independent advice if necessary regarding your specific circumstances. CEX.IO is not engaged in the offer, sale, or trading of securities. Please refer to the Terms of Use for more details.