$9,999
Birthday Trading Competition
Celebrate the 9th CEX.IO Birthday & win up to $3,000 in cash prizes!
The Competition ended
How to participate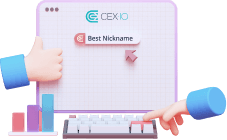 Choose a Nickname
Log in to your CEX.IO account and enter your nickname.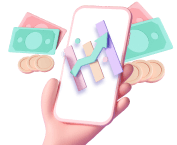 Start Trading
Trade between July 7 and July 20, 2022 like you normally would and earn points.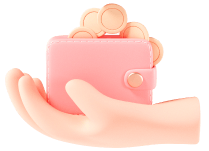 Win up to $3,000 prize!
The participant with the highest scores will be eligible for the rewards up to $3,000.
Prizes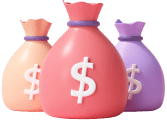 Group 1 — 1st place
$3,000
14x random participants —
from $50 to $500 each
Rules
1. The Competition runs from July 7 - July 20, 2022.*
3. Only orders placed and filled during the Trading Competition period (July 7 - July 20, 2022) are calculated against the total score.
4. You can trade ALL available pairs on CEX.IO.
5. We'll announce winners on our social media pages and Telegram by August 1, 2022.
6. The winners will receive prizes in their CEX.IO wallets within 14 business days after the winners' announcement.
7. Every day you'll get points for:
Turnover rate;

Number of transactions;

Turnover growth compared to the previous day;

Number of markets traded.
The sum of the daily points will make your total cumulative points and your place on the Leaderboard. More details are on our blog.
8. CEX.IO may disqualify participants that are deemed to be illegally bulk registered and/or verified accounts. CEX.IO may disqualify participants without explanation.
*CEX.IO reserves the right to change the dates and terms of the Competition at any time without prior announcement.
Show less
In case you missed the news before: CEX.IO has reduced trading fees to make your trading with us even better ❤️
Volume

(New/

Old)

Taker

(New/

Old)

Maker

(New/

Old)

≤ 10,000 $

/ ≤ 5 BTC

0.25%

/ ≤ 0.25%

0.15%

/ ≤ 0.16%

≤ 100,000 $

/ ≤ 30 BTC

0.23%

/ ≤ 0.23%

0.13%

/ ≤ 0.15%

≤ 500,000 $

/ ≤ 50 BTC

0.19%

/ ≤ 0.21%

0.09%

/ ≤ 0.13%

≤ 1,000,000 $

/ ≤ 100 BTC

0.17%

/ ≤ 0.20%

0.07%

/ ≤ 0.12%

≤ 2,500,000 $

/ ≤ 200 BTC

0.15%

/ ≤ 0.18%

0.05%

/ ≤ 0.10%

≤ 5,000,000 $

/ ≤ 1,000 BTC

0.13%

/ ≤ 0.15%

0.03%

/ ≤ 0.08%

≤ 10,000,000 $

/ ≤ 3,000 BTC

0.11%

/ ≤ 0.13%

0.01%

/ ≤ 0.04%

≤ 20,000,000 $

/ ≤ 6,000 BTC

0.10%

/ ≤ 0.11%

0.00%

/ ≤ 0.00%

≤ 50,000,000 $

/ > 6,000 BTC

0.08%

/ ≤ 0.10%

0.00%

/ ≤ 0.00%

≤ 100,000,000 $

0.07%

0.00%

≤ 200,000,000 $

0.06%

0.00%

≤ 500,000,000 $

0.05%

0.00%

≤ 1,000,000,000 $

0.04%

0.00%

≤ 2,000,000,000 $

0.03%

0.00%

≤ 5,000,000,000 $

0.02%

0.00%

> 5,000,000,000 $

0.01%

0.00%