Endless Opportunity to
Earn Money
with the CEX.IO Crypto Affiliate Program
0
Paid to our affiliate partners
Recommend CEX.IO. Get Rewarded.
Start making money in three simple steps.
Join
thousands of our affiliate partners who are already earning with the CEX.IO Affiliate Program. Get your unique affiliate link for free.
Promote
CEX.IO to your audience and invite them to join the platform with your affiliate link.
Earn
30% in affiliate fees instantly for qualifying trades and purchases. Our competitive conversion rates help you maximize earnings.
True partners. Real feedback.
We're always delighted to work with CEX.IO. Communication is smooth and transparent while commission payments are fast and clear. Our users love them too because they find it easy to sign-up. All in all, we're glad to have the CEX.IO team as part of our journey in educating users on ways to safely get involved in trading crypto.
Raketech, Cryptimi
Why join the CEX.IO Affiliate Program?
You're minutes away from starting to earn money with CEX.IO.
Unlimited earnings opportunities
There are no limitations on the amount you can earn. Invite as many people as you like. The more people who create accounts and trade on CEX.IO after clicking your referral link, the more payouts you'll receive.
High commission
We offer industry-leading affiliate commission of 30%. And that's just to get started. Receive your rewards instantly to your Visa or Mastercard.
Affiliate-friendly cookie duration
Our affiliate cookies last for 30 days to make sure you receive the full return on your efforts.
Various promotional materials
Enjoy a wide selection of creative promotional content that we regularly update.
Dedicated affiliate manager
Our affiliate managers are committed to helping you succeed. We're here for you.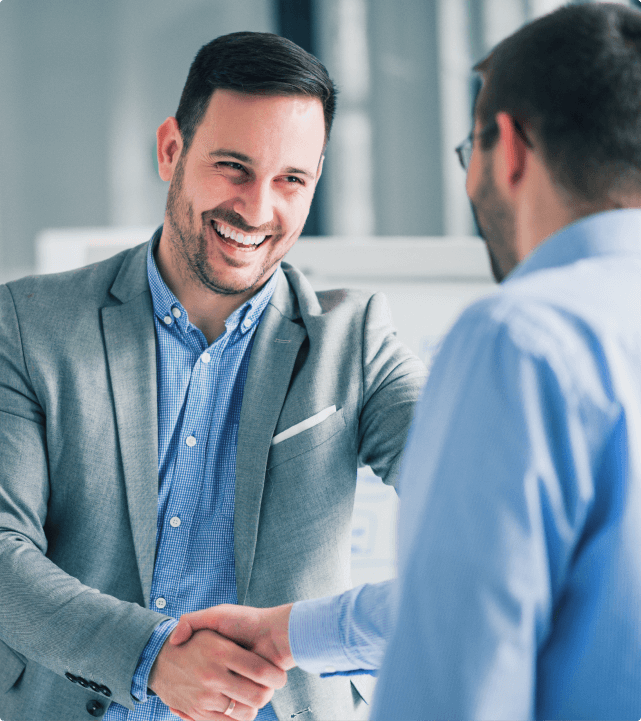 Email us anytime
CEX.IO Cryptocurrency Affiliate Program
Get lifetime referral rewards with the CEX.IO Affiliate Program. Join one of the best cryptocurrency affiliate programs and earn with minimum effort.
Become a CEX.IO referral partner — join one of the best cryptocurrency affiliate programs
Every CEX.IO customer can earn lifetime rewards by simply sharing a personal referral link. When you join the CEX.IO Affiliate Program, you help us attract more people to the world of the open digital economy. In return, you receive USD bonuses to your CEX.IO account.
All you need to get started is an account on CEX.IO. You can find your personal referral program link on the Affiliate page. Simply share it with your friends, relatives, and colleagues to start earning. It's as easy as that!
Looking for a Bitcoin affiliate network? Try the CEX.IO Affiliate Program
What is actually a Bitcoin affiliate network? Mainly, it's a place where you can compare multiple Bitcoin referral offers from different companies. A crypto affiliate network suits businesses that want to find Bitcoin affiliate programs that fit their websites.
The crypto affiliate program or a referral program, on the other hand, offers a way to earn money by sharing an affiliate link and encouraging people to visit a website or join a platform.
Put simply, an affiliate network is a place where you can find programs that allow you to earn bonuses for attracting new visitors to a website.
CEX.IO customers don't need to search the internet trying to find the best affiliate programs to suit their needs. CEX.IO offers referral rewards for both individuals and businesses. It doesn't matter whether you want to attract hundreds of people through your website or simply share your affiliate link among a couple of friends. Once the people you've invited register and make a trade on CEX.IO, you'll get 30% of the trading fees they pay. The more people you invite, the more you can earn!
What is the difference between the CEX.IO referral program and other crypto affiliate programs?
Many cryptocurrency affiliate programs only work with businesses. The reason is simple — a company can bring more new visitors than an individual customer.
The CEX.IO Affiliate Program is designed to satisfy the needs of both individual and institutional traders. We're working hard to create the best crypto referral program for everyone. Here are some of the advantages of our program:
You can join the CEX.IO Affiliate Program for free at any time.

Transparent statistics allow you to follow your traffic down to the tiniest details.

Affiliates have access to a wide selection of promo materials including banners and landing pages.

You can convert your referral rewards into any supported cryptocurrency or withdraw your rewards to your payment card.
How to find the best affiliate programs among crypto and Bitcoin affiliate programs
If you have a website audience or know people who would like to start trading cryptocurrencies, you can earn by inviting them to trade on a crypto exchange platform.
Nowadays, you can find a lot of crypto affiliate programs with attractive offers and high rewards. However, it's important to make sure that your personal data and funds are in a safe place.
So when looking for the top crypto referral program, don't forget to check a platform's licenses and certificates. This information can be easily found on the internet. For example, CEX.IO uses SSL encryption, puts crypto funds in cold storage, holds a PCI DSS certificate, and has obtained numerous licenses in different jurisdictions. With enhanced security measures, clear referral statistics, and a range of creative content, CEX.IO may just offer the best crypto affiliate program.
Should a top crypto affiliate program offer rewards in Bitcoin or provide the possibility to exchange income into any cryptocurrency? The Bitcoin affiliate program from CEX.IO gives you the flexibility to convert your referral rewards into any supported cryptocurrency or simply withdraw your earnings to your card. That's why the cryptocurrency affiliate program from CEX.IO is one of the best crypto affiliate programs out there.
How to get started with the CEX.IO affiliate program and get Bitcoin referral rewards
The Bitcoin referral program from CEX.IO is a simple way to earn with minimum effort. Once you register, you can generate your affiliate link. Then simply share this link with your friends and ask them to open an account on CEX.IO. You'll get 30% of the transaction fee every time they complete a trade. This reward is credited to your CEX.IO balance within 30 days after a qualifying trade is executed.
We also offer a range of creative promo materials that you can use on your website or social media pages. We're constantly improving our banners and landing pages and are open to your ideas and requests. You can send your suggestions to support@cex.io.
Moreover, with the CEX.IO crypto referral program, you can enjoy almost unlimited rewards. We don't limit you in terms of the time for which you earn rewards or in terms of the number of customers you can attract. Promote once and get rewards for a lifetime.